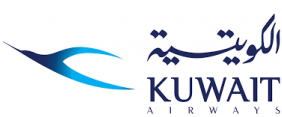 On the wave of the oil boom of the 1940s, a national carrier was born in 1954.
Kuwait Airways entered the jet age in 1962 by leasing a Comet 4-C, the world's first jet-engined airliner. In the 1960s, the national carrier rapidly expanded its route map, and sheduled services to London begun three times a week.
In 1978, Kuwait Airways entered the wide-body age by taking delivery of its two B747-200s, adding a third the following year. This expansion permitted Kuwait Airways to extend its network to New York to the west and Manila to the east.
Kuwait Airways fleet now comprises three A320-200s, three A310-300s, five A300-605Rs, four A340-300s and two Boeing B777s, bringing the fleet to 17 aircraft, equipped with the latest entertainment systems.
Kuwait Airways aims to re-establish its network to reach more than 46 countries around the globe with a firm commitment to providing the finest service and comfort to passengers while continuing to rank safety as one of highest priorities.